#656
ALL I WANT FOR CHRISTMAS IS BOOZE
22 Dec 2020 By Ben Chin
So, You Made It Through The Year. That's Something Worth Celebrating. Indulge A Little. Life Is A Gift, And So Are These Fabulous Christmas Goodies We've Put Together For You. Enjoy.
For A Personal Touch: Glenfiddich
It's Christmas, so you wanna seem like you made an effort. Luckily, Glenfiddich's new label personalisation service (available with any new purchase of the award-winning single malt Scotch whisky's Our Original 12 or Our Solero 15) makes it oh-so-easy. Just scan the QR code at the back of your bottle to craft your very own short, sweet message to the gift recipient (approx. 30 characters at our last try). Within 5 to 7 working days, you'll receive your 2 special labels. Best of all, the complimentary service is not just for the festive season, and will be available year-round for special occasions like birthdays and anniversaries.
"Social distancing measures have made connections and relationships even more precious. As we come to the end of an unprecedented year, we wanted to create a way for our customers to deliver meaningful gifts to the important people in their lives," said Brett Bayly, Regional Brand Ambassador for Glenfiddich South East Asia.
For A Bit Of Sparkle: Nyetimber
We all know it's true – it's a little challenging to festivate without a bit of bubbly. What some might not know is some of the best sparkling wine in the world comes not from France, but from England. Nyetimber's sparkling rosé is beautifully suited to Christmas, but we're partial to the award-winning wine producers' flagship Classic Cuvee. A sumptuous blend of Chardonnay, Pinot Noir, and Pinot Meunier, it has a buttery warmth and fresh fruit-sweetness that pairs perfectly with the freshest seafood – oysters, scallops etc. We spied a pretty good deal for a twin pack over at Temple Cellars.
For The Day-Drinker: Remy Martin x Fever Tree
Elevate your highball experience with this limited edition Rémy Ginger Kit – a bottle of Rémy Martin VSOP (700ml) & 2 bottles of Fever Tree Ginger Ale (200ml) – a first of its kind regional collaboration in South East Asia Pacific. Rémy Martin's elegant VSOP gets a delicious zing from naturally sourced gingers in Fever Tree's Ginger Ale, which lifts the cognac's complex, aromatic flavours. The perfect long drink for a mid-afternoon pick-me-up. Available at Cold Storage.
For The Heavy Metal Fan: The Balvenie x Royal Selangor
2020 has been an interesting year, so perhaps it's fitting to cap it off with one of its most intriguing collabs: The Balvenie & Royal Selangor. A series of gift packs (a bottle of 12, 14 or 17 paired with a weighty handcrafted pewter based glass) are available for a limited time on William Grant & Son's LazMall, as well as an ultra limited edition Collector's Box (below).
Only 15 of these exquisite bespoke boxes are available, and only in Singapore and Malaysia. Made with high grade walnut wood, each one is covered with Royal Selangor's signature hand-hammered dimple design pewter, and takes up to 6 days to complete. A minimum value purchase of £41,800 Of The Balvenie is required. You'll find more info at Royal Selangor.
I like a whisky glass with a bit of heft, and Royal Selangor's The Balvenie glass has heft, not to mention its unique design (its dimples are great for grip), which really sets it apart from the glassware in standard gift sets.
For The Natural Wine Lover: Cicheti's "This Will Be Our Year" Bubbly Bundle
This 6-bottle, all Pet-Nat (Pétillant Naturel, a pre-Champagne rustic sparkling wine) bundle of joy is specially curated by The Cicheti Group's sommelier Ronald Kamiyama. The brilliant thing about pet-nats is they don't really have the perceived hoity pretentiousness of champagne – just look at giggle-worthy Obi Wine Keno Bulles from Domaine Geschickt.
If this still isn't up to your speed, Kamiyama will help you put together a unique, customised set of wines with the "All I want for Christmas is You" Wine Bundle, with the help of a short quiz.
For The Cocktail Connoisseur: Junior The Pocket Bar
Don't be a grinch, get into the Christmas spirit with a 6-pack of wonderfully festive cocktails from cosy, rotating bar Junior. Drinks include Uncle Joe's Eggnog, a creamy, rich drank with whipped egg, cream, Rye Whiskey, Cognac and PX Sherry and a dusting of winter spice, Glüwein, a classic German mulled wine with Jamaican Rum, apple brandy, red wine and mulling spice, and The Winter Citrus Gimlet is an Xmas version of the classic gimlet with gin, blood orange, lemon, Campari and Amontillado Sherry.
For The One Who Prefers Experiences Over Gifts
Maxi Coffee Bar is hosting a festive version of Maxi After Dark every Friday and Saturday from 5.30pm to 10.30pm, serving Junior's Christmas cocktails AND festive eats like Mulled Wine Cake and mince pies.
Brass Lion Distillery's popular Christmas Pop-Up is still ongoing at their Alexandra Terrace duplex. Or drop by Barbary Coast for their extra festive cocktails at Deadfall.
MO BAR at Mandarin Oriental is running a doozy of promos leading up to Christmas Day and beyond. Here's the breakdown:
23 December (6-9pm)
Their Champagne & Oysters special with Monkey 47 to spotlight Brendon Khoo on the cocktail trolley preparing Monkey 47 Cocktails and MO BAR's Asian Mulled Wine. Guests are welcomed to indulge in 90 minutes free flow of "R" de Ruinart Champagne and Monkey 47 cocktails including 1 dozen of Oysters per person (S$78), with an option for an hour's extension after including 6 oysters per person (S$48++).
Christmas Eve, 24 December (6-9pm)
A partnership with Ritz Carlton Millenia to star Ralph Salcedo, Bartender of Chihuly Lounge in a guest shift to showcase three Monkey 47 Cocktails at S$24++.
Christmas Day, 25 December (6-9pm)
A collaboration with Bombay Sapphire and Oxley to run a menu of a curated seafood platter with two gin cocktails at S$48++, followed by a Boxing Day special on 26 December (12-2:30pm) to feature Mike Cheong with a Gin Trolley to bring the bar experience to tables.
For The Lucky Duckies: Chivas Regal x Manchester United
For Chivas Regal's latest campaign "The Winning Seat: Home Edition", which runs till 14th March 2021, participants stand a chance to win an exclusive Virtual Meet and Greet with a selected Manchester United First Team player.
But since that draw only happens early next year, we're fixing our eyes (and hopes) on the bevy of instant prizes that include exclusive Chivas merchandise (like the pair of Chivas Regal x Manchester United red glasses), Maui Jim sunglasses, KOHLER bathroom accessories and Adidas vouchers.
Hit up their microsite for more details and a list of all the cool prizes you stand to win, including staycations at Singapore Marriott Tang Plaza Hotel. Whether you get it for a loved one or for yourself, this might be the gift that keeps on giving.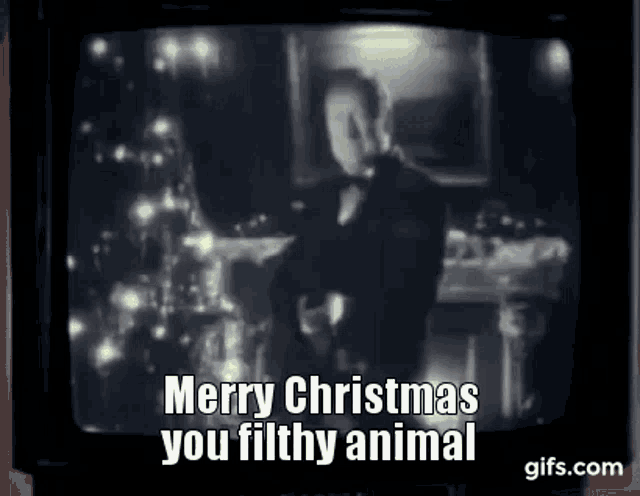 Merry Christmas, ya filthy animals!
Chivas Regal
,
christmas
,
Cicheti
,
cocktails
,
Junior
,
mo bar
,
Nyetimber
,
Remy Martin
,
Royal Selangor
,
sparkling wine
,
The Balvenie
,
Whisky